IAMPS FILM ACADEMY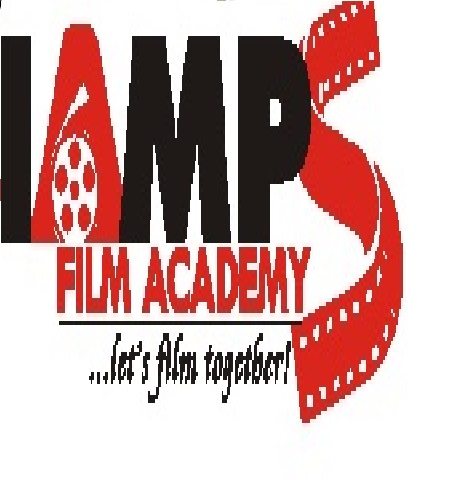 IAMPS Film Academy (IFA) is a multimedia and film academy operational in Owerri, Imo State; officially registered with the Federal Republic of Nigeria under the Small & Medium Enterprises Development Agency of Nigeria (SMEDAN) with SMEDAN number: SUIN47336322. IFA is a subsidiary of IAMPS – Nigeria – Institute of Arts Management & Professional Studies a global leader in Professional Management training and certifications duly registered, recognized, certified and accredited by world leading regulatory bodies such as: Federal Ministry of Education, Nigeria (FME/ESS/E&A/ANPB/XXIT/228), Corporate Affairs Commission under the Federal Republic of Nigeria CAM Act No. RC1329612. 1990, EAJAS (European American Joint Accreditation Services), Recognition, Accreditation and Charter Council (RACC) – RACC/RCS-7085 and ISO (International Organization for Standardization) ISO 9001:2015 with certificate number: NG682640 also recognized by World Safety Organization (WSO): #024548. IFA is also an Accredited Member of Chartered Institute of Arts Management & Professionals, (CIAP – USA) – AM- 420; graduates of IFA enjoys direct Professional Membership of CIAP at all levels. IFA has also recently established partnership with ISATV to ensure professionalism through consistency.
ACADEMY PHILOSOPHY
It is the Academy's belief that the most significant art form of its time is the moving image. Through the medium of film, individuals, communities, and nations express their most profound visions of humanity to the world. The ever-growing and evolving mediums of animation and film making are creating new platforms for creative professionals to express themselves and the Academy's program is designed to reflect these advancements in the visual arts.
Intensity is a hallmark of the Academy's workshops, which range from screenwriting to documentary filmmaking to producing for film and television. Students who partake in these workshops eat, drink and breathe filmmaking, acting, or photography from day one. Their classes emphasize hands-on learning and inspire creativity. They also provide hard facts students need to begin the process of developing creative, thought provoking, and entertaining work. This is not a course for passive participants. Students must take an active role in every aspect of the workshop.
IFA Students write, direct, shoot, and edit their own short films, create their own concept, or develop their own animated characters in the Academy's hands-on workshops. Students in the workshops develop skills that apply to all their future pursuits. The organizational, leadership, writing, and critical thinking skills learned through producing complex productions will be of enormous value to students at the Academy and in all their future endeavors. Here in IFA we film together!
STATEMENT OF PURPOSE
The IAMPS Film Academy (IFA) seeks to promote and advance the art of Visual Storytelling (Film and related media including staged performance) as a transformational and ennobling vehicle to both the creator and audience, with a profound impact on individuals, communities and global society.
MISSION
IFA propagates visual literacy and visual storytelling through hands-on intensive learning. It seeks to make visual storytelling education accessible to the most diverse, international, and broadest possible spectrum of students, and to hone the skills of future professionals so that they may one day serve the visual storytelling arts as industry leaders and professionals.
AVAILABLE COURSES
Acting
Sound Design
Set Design
Costume Design
Make Up Artist
Production Manager
Continuity
Script Writing/Screen Writing
Cinematography
Editing
Producing
Directing
contact: iampsfilmacademy@gmail.com, info@iamps.edu.ng
No. 34 Item Street Ikenegbu Layout Owerri, Opposite Access (Diamond) Bank, Imo State.
07048351734