All payments for IAMPS programs or fees are to be paid to IAMPS bank account.
You can make payment online via the link
INSTITUTE OF ARTS MANAGEMENT & PROFESSIONAL STUDIES.
4011143342.
FIDELITY BANK.
IAMPS will not be accountable for any payment made through any of her Agents, Trainers or Partners.
We strongly recommend that students and potential employers verify the authenticity of any IAMPS-branded certificate. Certificates genuinely issued by the Institute can be verified online.
Verify Certificate
Professional Education
IAMPS maintain and enhance the dignity, prestige and status of the Arts Management and Professional Studies through advanced training and managerial learning approach.
Professional Opportunities
IAMPS certificates make an edge in the industry for career opportunities and create a platform for networking and research collaboration among arts management professionals.
Professional Awards
IAMPS recognizes and honours well deserving Arts Management Professionals through the conferment of qualifying awards represented in the following acronyms: FIAP, MIAP, GIAP, AIAP.
The Institute of Arts Management and Professional Studies (IAMPS)
was established to create focused and competent professional
graduates with relevant skills to engage effectively and
efficiently in their respective professional practices.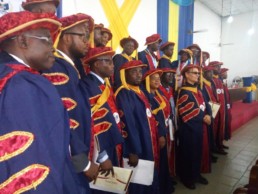 IAMPS MEMBERSHIP
IAMPS membership is recommended for arts and management professionals looking for innovative and affordable ways to develop their career. IAMPS membership status recognizes and honours arts and management professionals for competency and commitment.
Learn more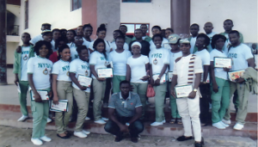 NYSC PROGRAMME
Institute of Arts Management and Professional Studies (IAMPS) in partnership with the National Youths Service Corps (NYSC) organizes a four week Proficiency Certificate Programme for Corps members in Human Resources Management and Skill Acquisition.
Learn more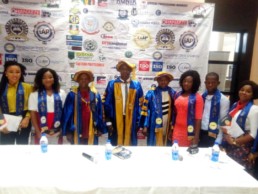 IAMPS ADMISSION
Admission into IAMPS professional programmes is ongoing. IAMPS provide advanced training and professional education for career arts and management personnels through outstanding tutorial sessions conducted by experts and best brains in the field.
APPLY NOW
Institute of Arts Management & Professional Studies is recognised
by the Federal Ministry of Education, Nigeria and Incorporated
by Federal Government of Nigeria CAM Act No.RC1329612.
Our Collaborators and Accreditation Bodies
---
---